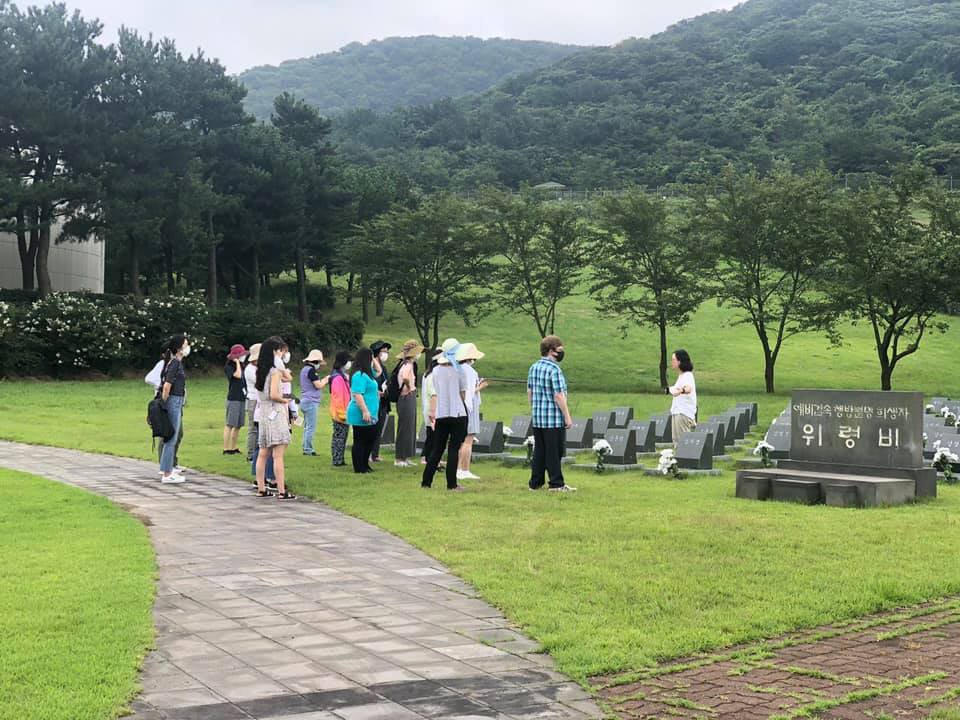 A group of English teachers from Gangwon Foreign Language Institute joined a day trip with Jeju Dark Tours to explore the history of Jeju April 3rd. After delivering the morning lecture, we traveled with the group to April 3d Peace Park to pay our respects to those who lost their lives during Jeju Uprising. Visitors were given detailed information about disappeared victims and bereaved families' efforts to regain their reputation.
In the afternoon, participants were taken to Doteul caves where local people used to hide, and Bukcheon village, where the massacre took place during the Jeju Uprising. We also visited Imperial Japanese fortified caves at Seowoo-bong, which were built by forcibly using Jeju Islanders' labor, for bomb deployments of planes and torpedo boats during the Pacific War.
Jeju Uprising is an important part of Korean history after liberation from Imperial Japan, however, not many people even within South Korea are well-aware of this important history. Jeju Dark Tours provided thorough information to teachers from Gangwando in hope that they will pass on their knowledge about Jeju's history to their students.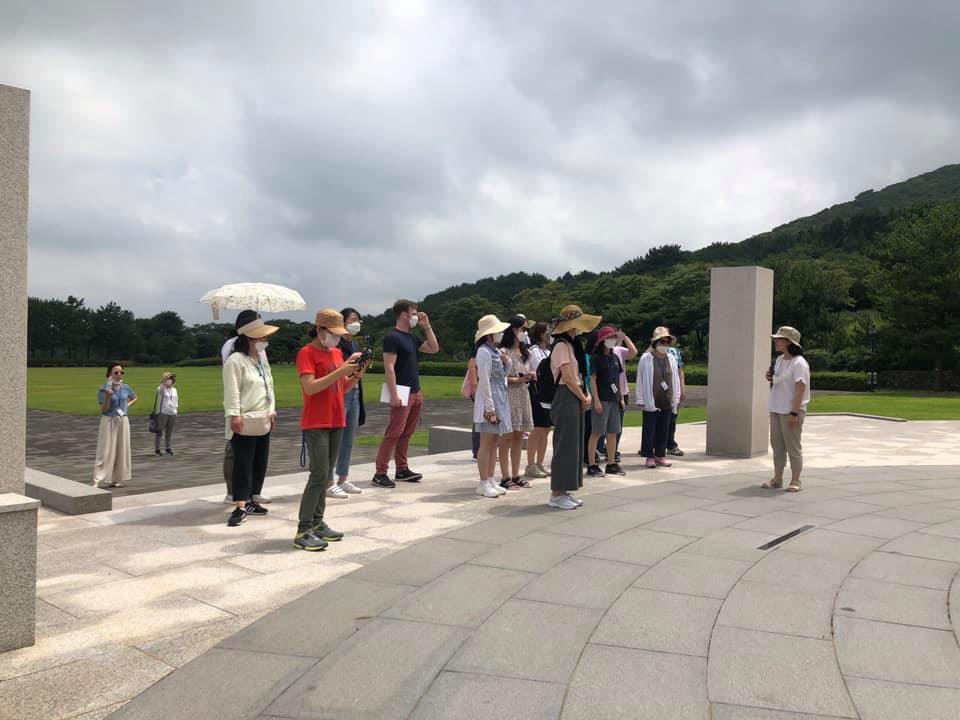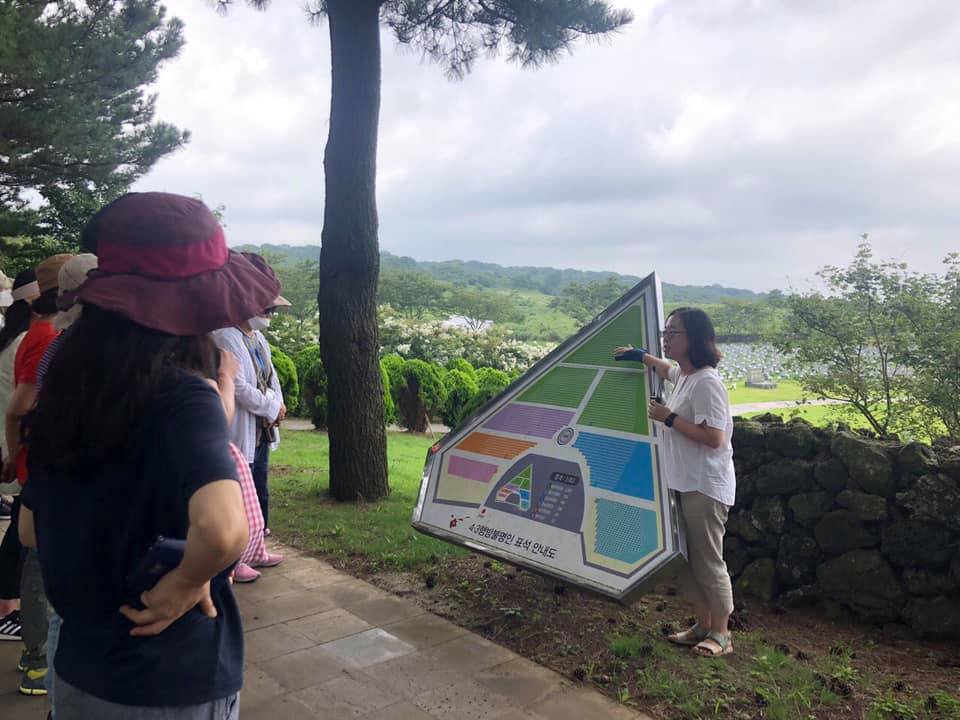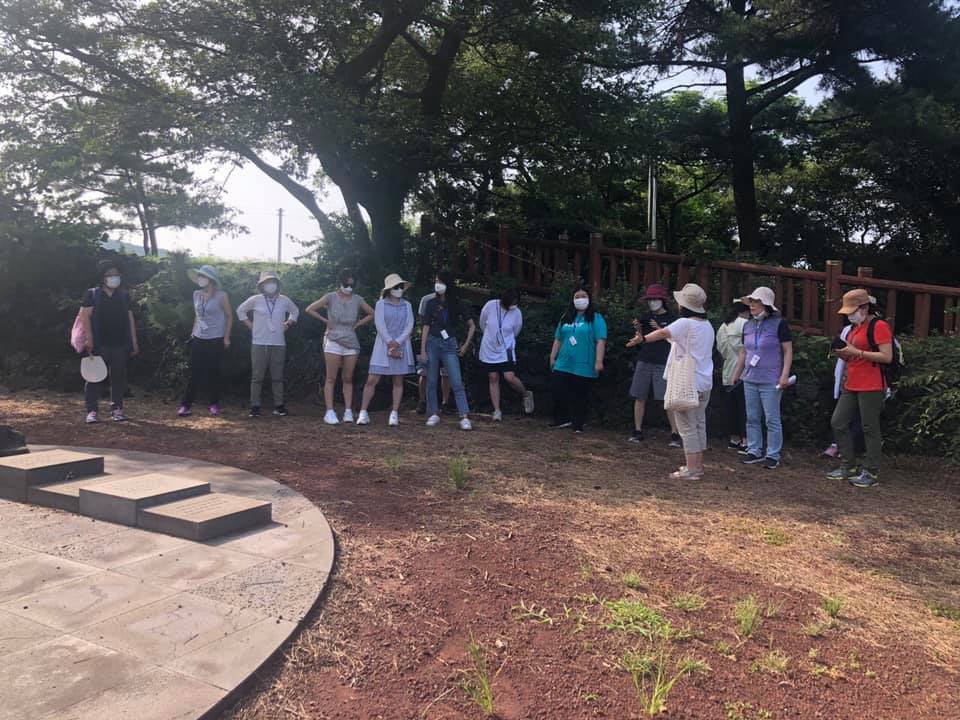 ---