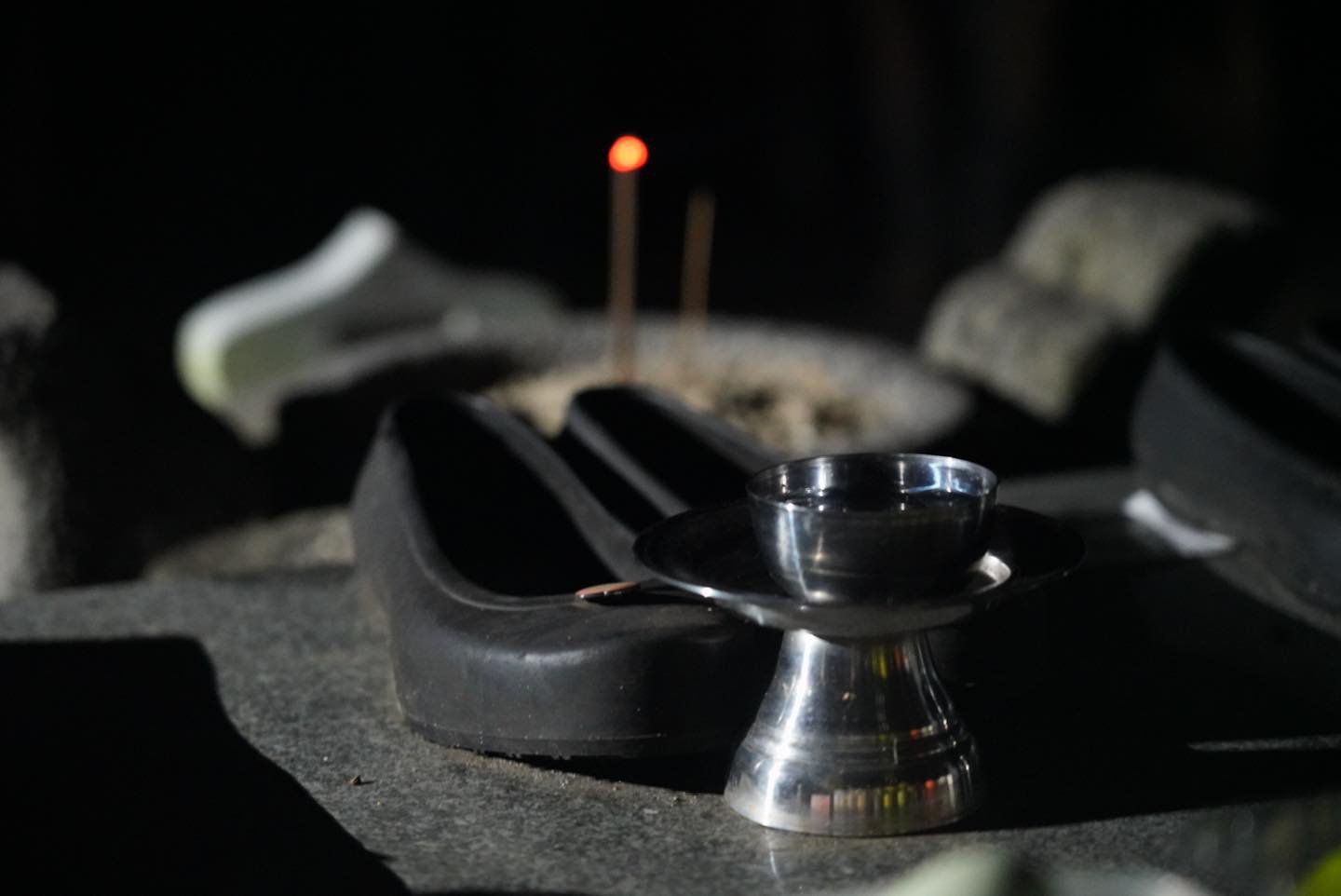 Seventy years ago, on 7 July, 1950(lunar calendar), more than 200 residents of Mosulpo Police jurisdiction were killed by soldiers at the Seodal Oreoum in Daejeong, Seogwipo City. Early morning of August 25, 2020, which is 7 July lunar calendar, Jeju Dark Tours activists guided by Choi Sang-don walked all the way to the Seoadal Oreoum following the footsteps of imprisoned residents who were taken to the place and got killed.
A midnight sky was covered with twinkling stars. We took our shoes off and walked barefoot for a while thinking about those who were lead to death on such a night. Seventy years ago...What did they feel? What were their last thoughts about? We walked all the way to Seodal Oreum and performed Jesa (Korean ceremony of honoring the ancestors) in the memory of the deceased. After the ceremony, we sat on the ground and started singing and reading poems under unexpected gushing rain.
Let's not forget the history and what happened at Seodal Oreum 70 years ago.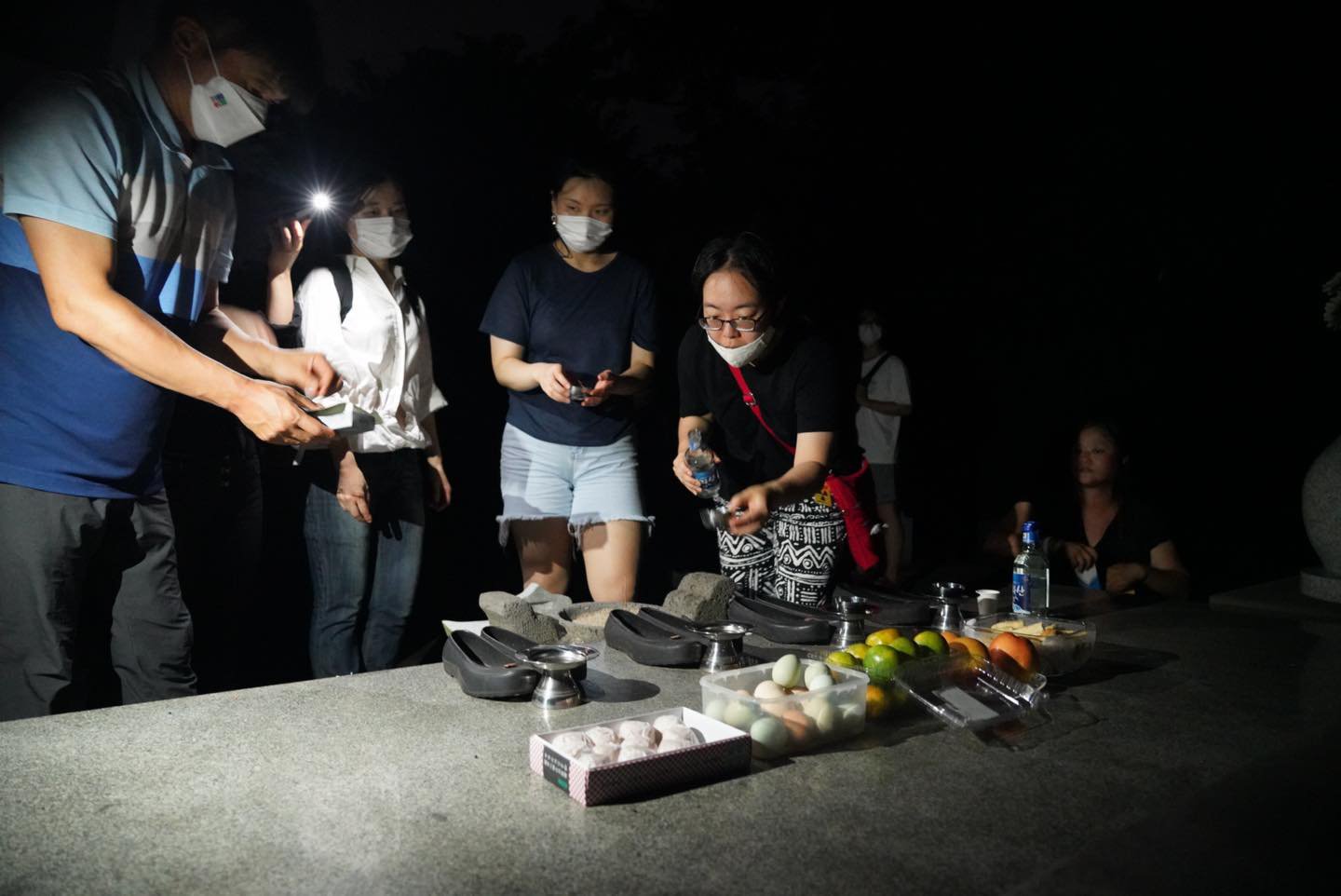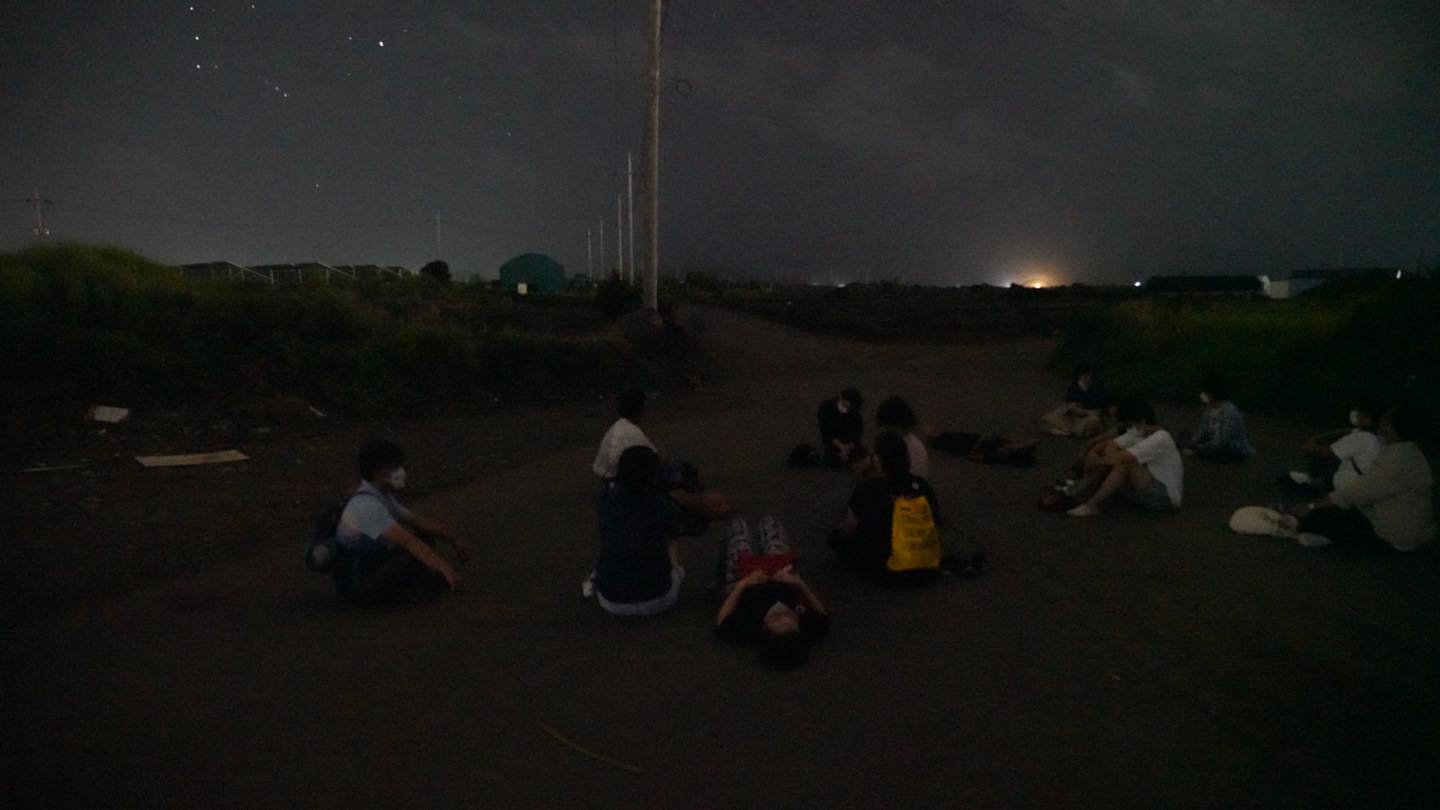 ---